How Enterosgel®

can help YOU right NOW in Australia?
Enterosgel® is an innovative intestinal absorbent with a high absorption capacity designed to eliminate TOXINS from your gastrointestinal tract.
Enterosgel® is an intestinal absorbent (enterosorbent) tasteless gel that can be added to water or juice to alleviate and manage stomach and intestinal illness symptoms such as diarrhoea, gas, stomach cramps, abdominal pain, heartburn, vomiting or nausea.
The Enterosgel® suspension of 10 g has therefore a surface area of approximately 2000 m2, which is sufficiently large to eliminate significant amount of TOXINS from YOUR system .
Properties:
Enterosgel® is a tasteless gel that is:




• Sugar and sweetener free




• Lactose free




• Gluten free




• Fat free




• Free from flavours and preservatives
Enterosgel® can be taken during pregnancy and breastfeeding. It is recommended to speak to your GP or midwife if you are unwell during pregnancy;

Enterosgel shelf life: 3 years from the date of release from the manufacture;

Store at temperatures between  between +4 and +25 °C. Do not freeze. (Do not buy product from other countries as it may be damaged by cold during a shipment).

Any treatment can have side effects. Sometime they can be serious, most of the time they are not. Some common side effects that you may experience are nausea, vomiting, constipation. There may be other side effect that occur.

Enterosgel is eliminated in an unchanged form from the gastrointestinal tract along with adsorbed toxic substances within 7-12 hours.

OTC product.

Can be taken in conjunction with other medication (1-2 hours before or after).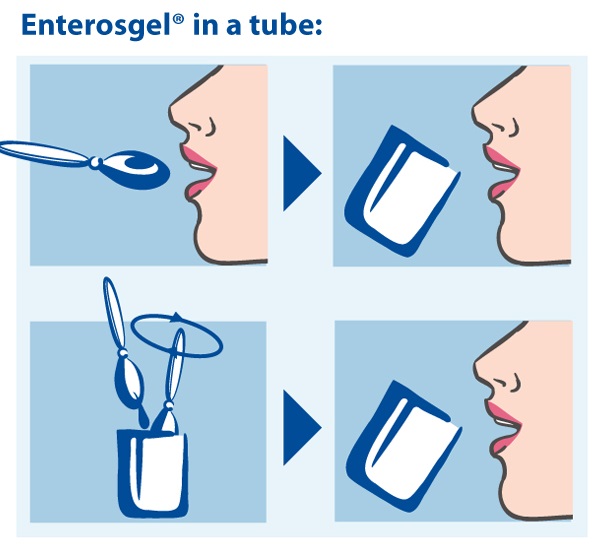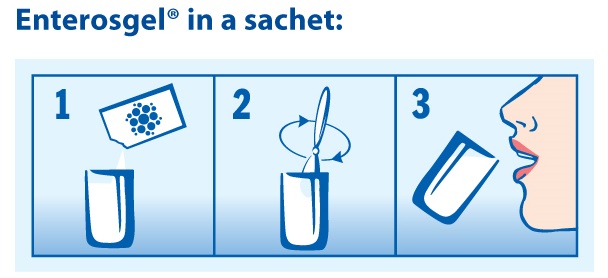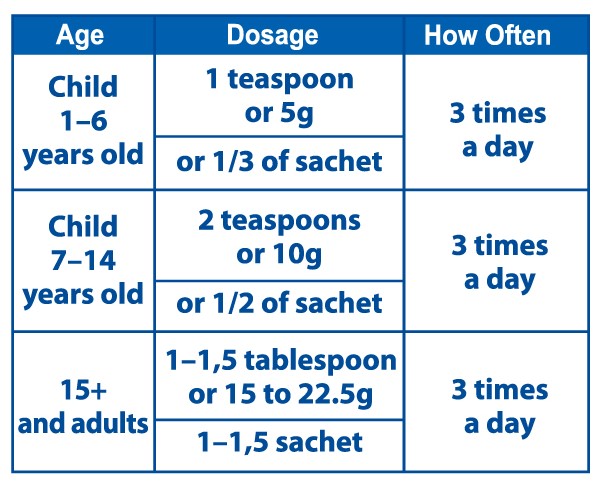 Buy Enterosgel® in Australia NOW!



Enterosgel® Australia dispatching time – 1 hour!
Properties:
ENTEROSGEL IS ABSOLUTELY UNIQUE ORGANIC COMPOUND! TRY IT NOW! YOU WILL LOVE IT!
Enterosgel® is not absorbed into the mucosal membrane of the gut and doesn't enter the bloodstream;

Is based on mineral silicon, named Polimethylsiloxane polyhydrate. Chemical formula (CH3SiO1.5)n;
Enterosgel® is an organic compound.

Enterosgel®, batch no L309170051, has undergone rigorous testing for a range of substances banned by WADA (the World Anti Doping Agency) to provide the highest level of assurance that they are safer for athletes to use. In other words, Enterosgel eliminate toxins from athletes with NO limitation from WADA.

Enterosgel® does not contain material or ingredients of microbial origin.

Enterosgel® does not contain material or ingredients of recombinant origin.

Enterosgel® does not contain material or ingredients manufactured or formulated using a genetically modified organism. 

Enterosgel® does not contain material or ingredients of human origin.

Enterosgel® does not contain human blood or its components.

Enterosgel® does not contain material or ingredients of animal origin.

Enterosgel® is not medicated.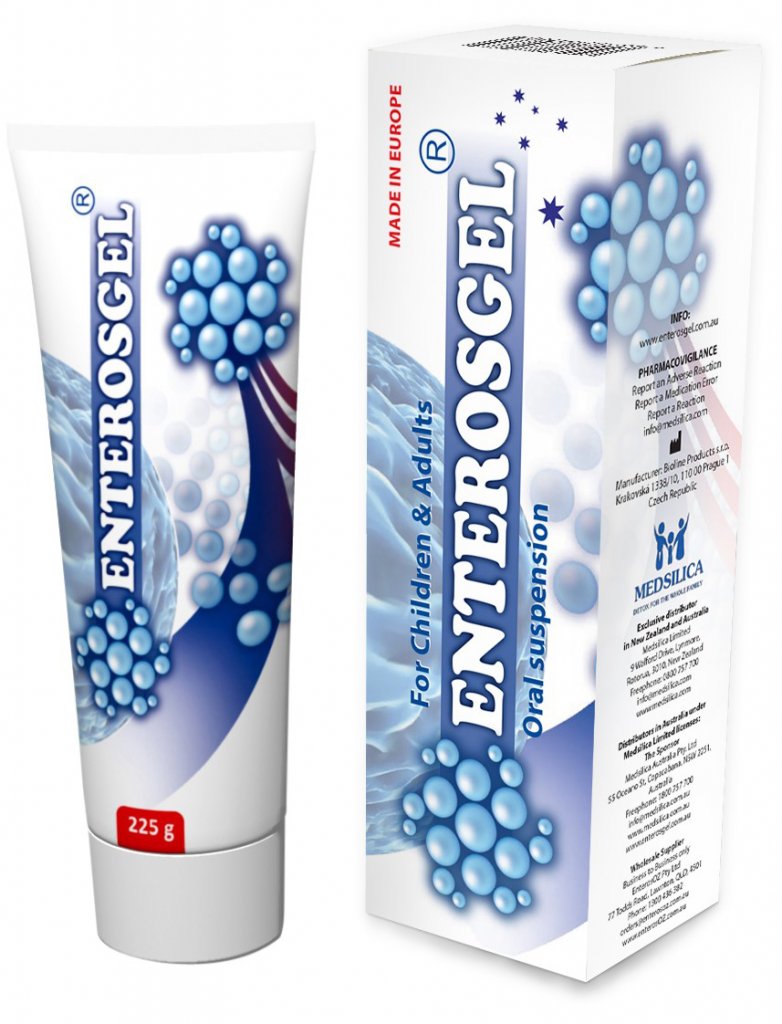 Enterosgel® Worldwide
Enterosgel® is available in Australia, New Zealand, Italy, Island, Cyprus, Turkey, Latvia, Kazakhstan, Belarus, KSA, Hungary, Estonia, Croatia, Slovenia, Poland, the Czech Republic, Russia, Lithuania, Ukraine, Germany, Great Britain.
ENTEROSGEL 225g
Enterosgel designed for Australia market.
The size suitable for a treatment.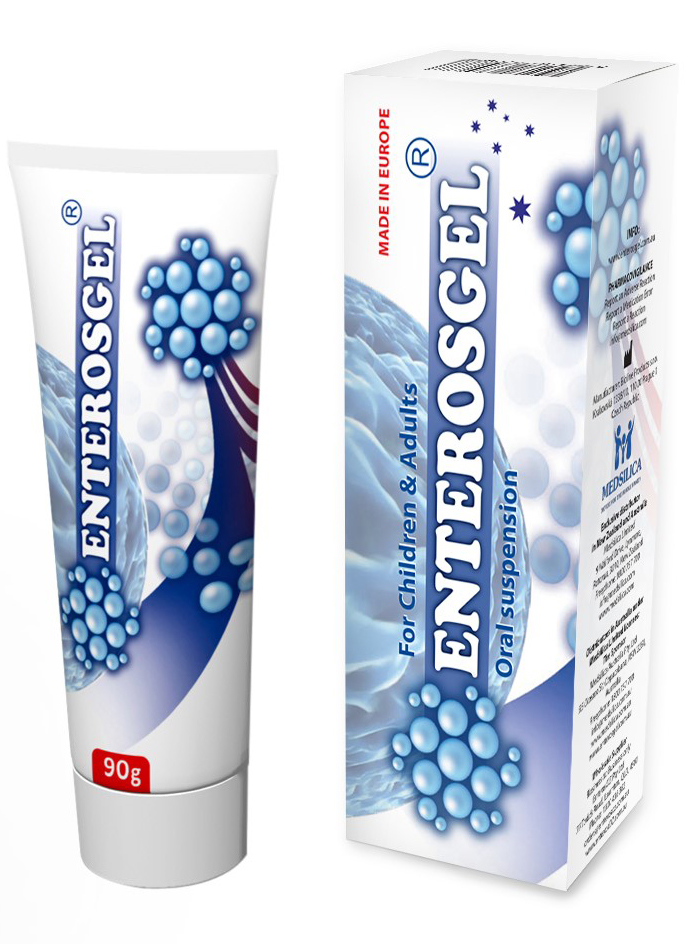 ENTEROSGEL® 90g
Enterosgel special edition package for Australian travelers.
Suitable for the whole family travelling to potential hazard countries for traveller's tummy.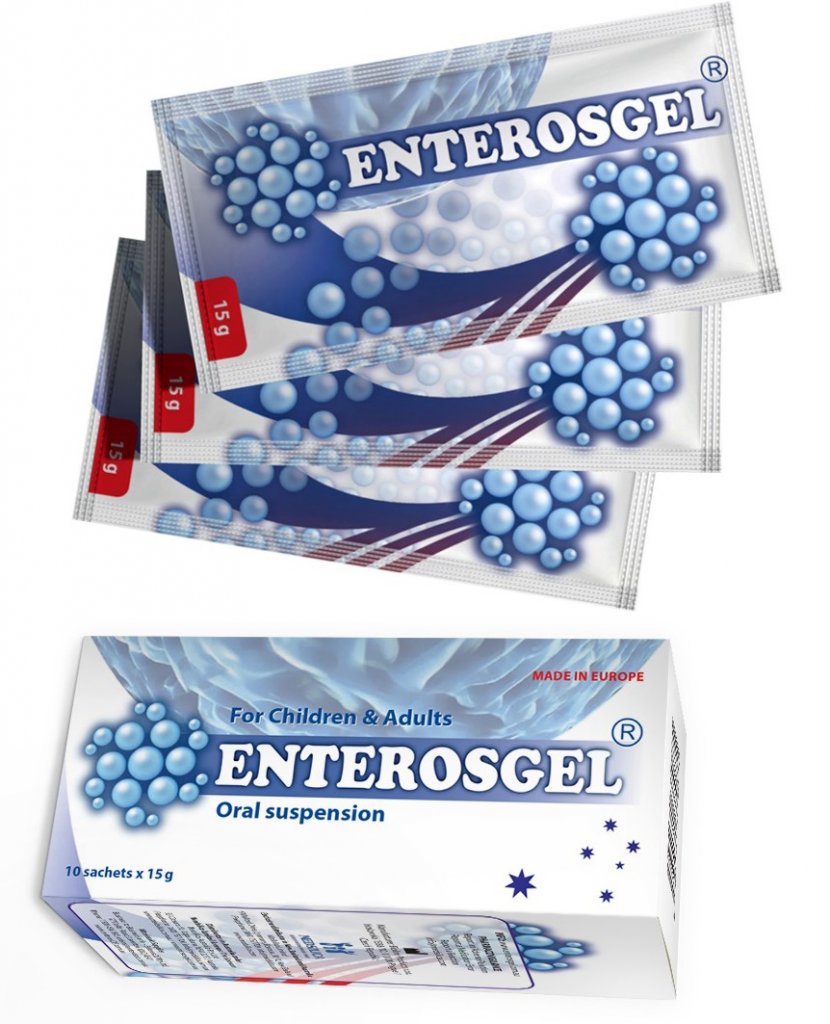 ENTEROSGEL UNIT 10 SACHETS
Enterosgel Australia edition pocket size.
Every sachet contain exactly 15g of Enterosgel – 1 single dose.
Made in Europe
Enterosgel® is a patent of Swiss company Bioline Pharmaceutical®.